Learning to navigate through the next phase of practice ownership can be challenging and this course is intended to answer your questions and connect you with a team of experts to assist with your planning process to avoid any obstacles. You will leave this course with a new network of both peers and professionals in the industry who can support you in your next phase of practice ownership, whether that be purchasing a new practice, an acquisition or other exciting opportunity.
Speakers and Presentations
Mariah Kraner
Global Training Manager — A-dec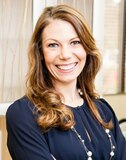 Mariah joined the A-dec team in 2014. Collectively, she has over 15 years of experience managing complex global teams, conducting research and teaching corporate and collegiate courses. Prior to joining A-dec, Mariah managed large-scale research programs, including a federal grant-funded randomized control trial to enhance employee health and performance. She has worked for and consulted with Fortune 500 companies managing programs for executive leadership training and development. She spent time living and working abroad in Serbia, Scotland and Ecuador, and has a passion for launching new initiatives and using evidence-based research to enhance organizational outcomes. Mariah holds a doctorate in Public Affairs & Policy from Portland State University, a Master's degree in Adult Education & Political Science from Oregon State University, and a Bachelor's degree in International Relations from Willamette University.
Topic: Head, Heart & Guts Leadership
Jonathan Miller
Director of Business Development
— Fortune Management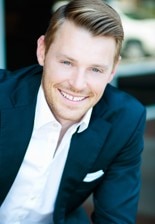 Jonathan Miller has dedicated the past 10 years working with dentists exclusively. In helping them realize their vision of practice ownership. During that time, he has helped open over 200 new dental offices from scratch working with nearly a thousand doctors. As an Executive Coach for Fortune Management, Jonathan shows doctors the path towards practice ownership, building ownership and navigating the dental landscape.
Topic: Practice Management
Find and build a trusted advisor team for immediate growth
Cultivate new patients into raving fans of the practice
Hire the right practice team to insure consistency from day one
Shayne Harris
President/CEO
— EOS Healthcare Marketing
At EOS Dental Marketing, we've pioneered the "Science of Dental Marketing Success". Providing research, analysis, risk assessment, planning, execution and evaluation of your marketing activities, on a nationwide scale. We minimize risk and maximize return on your marketing investment.
Topic: Marketing and Viability Study
Value of market intelligence and its impact on the customer experience
The role of big data in determining location of a practice
Anticipating when, how and where to engage with potential clients
Dan Van Eps
Chief Brokerage Officer
— Carr Healthcare Realty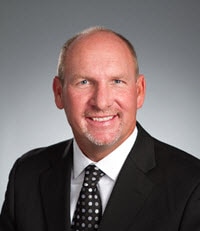 Dan Van Eps is the Chief Brokerage Officer for Carr Healthcare Realty, a national provider of commercial real estate services for healthcare tenants and buyers. Carr Healthcare Realty's team of experts assists with all types of real estate transactions, including lease renewals, expansions, relocations, startup offices, purchases, and practice transitions.
Topic: Real Estate
Understanding commercial real estate and knowing when to seize the opportunity to reduce your expenses
Knowing what is needed to properly negotiate a lease and the positive impact that it has on all aspects of a practice
Commercial real estate can be complicated and being aware of timelines and avoiding pitfalls are critical to maximizing your results
Jason Wood
Attorney
— Wood and Delgado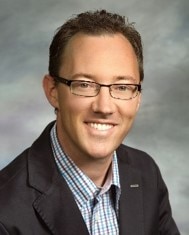 Jason Patrick Wood is a partner in the Law Firm of Wood & Delgado, a law firm focused on business transactions for dentists and doctors: leases, purchase agreements, partnership agreements, shareholders agreements, corporations, associate agreements and other business-related legal needs. He is a moderator for Dentaltown on all forums related to the business side of dentistry and enjoys helping and educating doctors throughout the United States.
Topic: Associates, Partnerships and Acquisitions
Dissecting the associate position and reviews the differences between employee vs. independent contractor, compensation structures and the impact on the associate's pay, issues to be concerned with in an associate contract, associate buy-in opportunities as well as other relevant issues
Dental partnerships: how they are created, proper vs. improper models, regulations pertaining to partnerships, compensation formulas that work/don't work, buy-in/out formulas, death/disability issues, management concerns, and other unique partnership isues
In depth view of starting a dental practice and/or acquiring an existing dental practice
Ali Oromchian
Attorney
— Esq. Dental and Medical Counsel PC.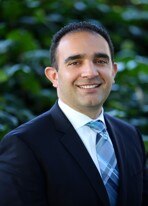 Ali Oromchian is one of the nation's leading legal authorities on topics relevant to dentists. Since its creation, the Dental and Medical Counsel PC law firm has been regarded as one of the pre-eminent health care law firms devoted exclusively to health care professionals. His clients seek his advice on dental and medical practice transitions, creation of corporations and partnerships, associate contracts, estate planning, employment law matters, office leasing and state board defense.
Topic: Avoiding Legal Minefields in the Dental Practice
To incorporate or not-to incorporate? A look at business entities.
Document, document, document: Key tactics to ensure your employee files are current
Top 10 HR and legal minefields to avoid
How to legally use social media for recruitment and management of team members
Trent Watrous
Partner-CPA, CFE, CVA
— Whisenant, Stewart, Watrous & Associates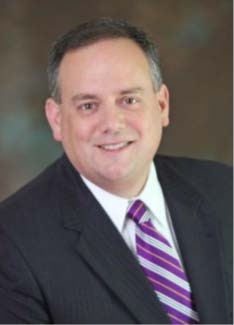 Trent Watrous is a Dental CPA from Nashville, TN and will be the keynote speaker for our event. Based on high ratings from audiences, Trent has become a sought-after speaker. His professional experience as a tax accountant, auditor, expert witness, forensic accountant and trusted advisor have prepared him for the challenges of today's business climate, He serves dental clients in roles which range from oversight of practice transitions to practice start-ups.
Topic: Income Potential for Practice Ownership
Focus on dental professionals hold an awareness of critical financial aspects of their business in order to recognize the investment opportunities that exist with their practice
Straight-talk on profitability, cash-flow and taxation and how each factors into income potential
Jason Tyson
Western National Sales Manager
— Bank of America Practice Solutions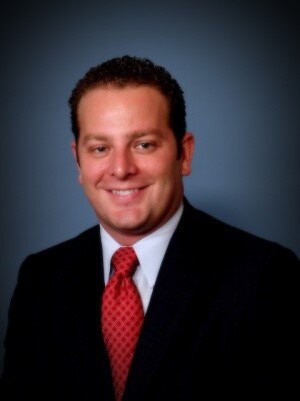 Jason M. Tyson is a Senior Vice President and Western States Sales Division Manager for Bank of America's Practice Solutions Division. Practice Solutions is a division of Bank of America that specializes in the Dental, Veterinarian, Optometry and the Medical Industry. Jason's knowledge of the industry, budget planning, and hands on approach with clients has helped finance thousands of startup practices, acquisitions, expansions, remodels and commercial real-estate purchases.
Topic: Landscape of Dental Financing for Young Associates
Understanding today's dental market
How to prepare yourself for an approval - The five key ingredients of credit
How to identify the right lender for purchasing or acquiring your first practice