Compatible with mobile devices.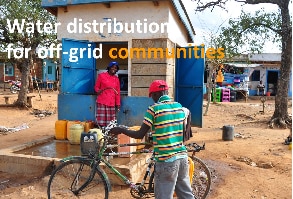 This webinar discussed the topic of the ensured operational resilient and financial viable water supply to off-grid communities in the developing world. A key element is to understand the need for collecting revenue for a public good such as water.

The second is to review the options to efficiently and accountably collect such micro-payments. In this, water kiosks at public water points plays a key role. We review the pros and cons of conventional/manned water kiosks versus automated kiosk or even water ATMs.

The final topic is data collection of the water supply so that accountability of project performance is ensured. At the same time, such connectivity enables remote monitoring of the water supply scheme which again significantly improve the operations & maintenance of the setup.